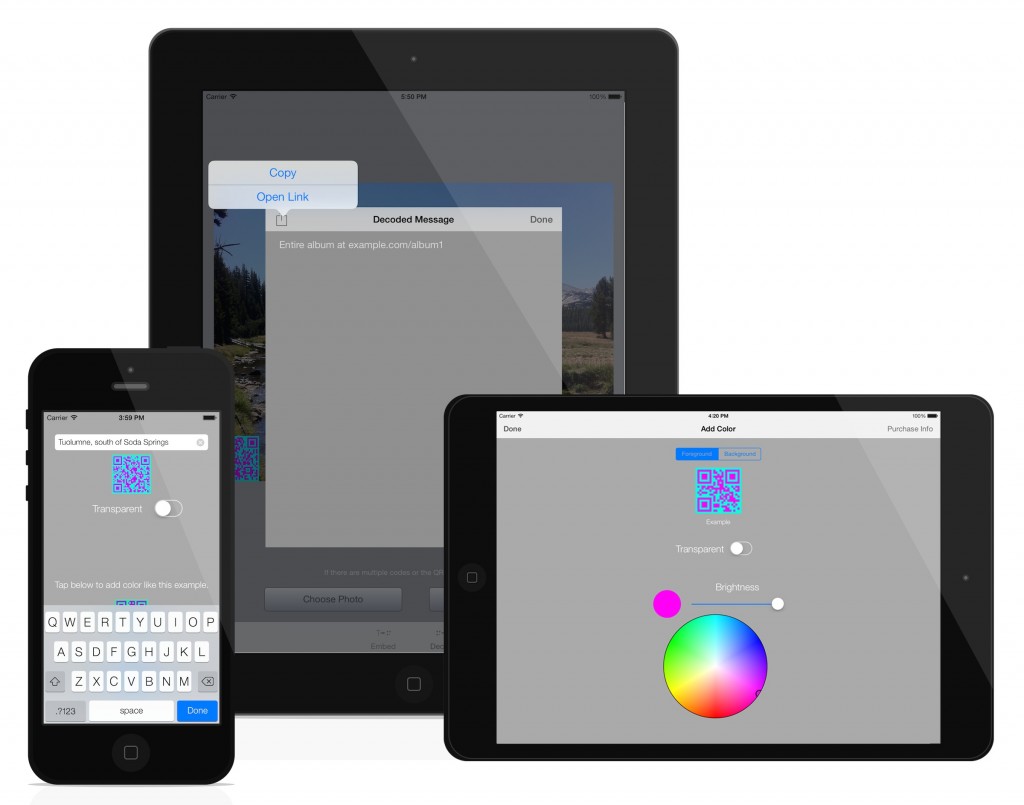 EmbedCodes is a simple utility that allows embedding and decoding of QR codes inside photos. With embed codes you can create your own QR code with customized color, embed it into a photo and save it to your device. From there you can share it via email, text and more.
Decoding an image is even easier, just select the image and scan. EmbedCodes uses a robust QR code scanner that can detect almost any QR code even if it is multicolored or there are multiple QR codes in the image. After scanning an image you can copy the contents or open web links in the QR code.
EmbedCodes is perfect for:
-Photographers creating links to entire albums
-Creating photos with links to your business or organization
-Inserting text into photos for social media
-Annotating multiple areas of a photo
-Explicitly adding coordinates and dates to a photo
-Adding general commentary to photos
If you would like to report a bug email: unfarmed[dot]technologies[at]gmail[dot]com
For demo on how to use EmbedCodes check out the video below!